PaperCut's print accounting and print management software has been developed over ten years to help organizations wanting to save money on excess printing. It's now in use in over 50,000 organizations across 100+ countries. With its roots implementing student print quotas in education (K-12, college to university), PaperCut has expanded over the years to cover all areas from business, to corporate and to government. We believe setting reasonable budgets or quotas and active monitoring is the key to controlling print usage across an organization.
Today, PaperCut remains an engineering-led organization with a focus on technology rather than flashy marketing. PaperCut is the only true cross-platform print control software available, providing full support for Windows, Mac, Linux and Novell network environments. Our print management software is ideal for organizations of all sizes, from schools to engineering, graphic design, architectural, and accounting firms to advertising, legal and IT. PaperCut encourages the responsible use of company resources and helps to create an environmentally friendly workplace.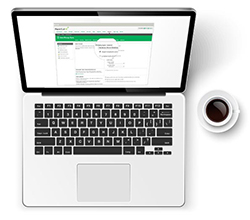 CHOOSE THE BEST SOLUTION FOR YOUR NEEDS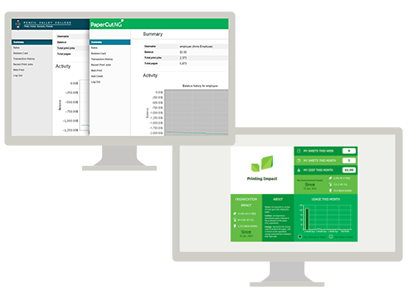 Track who's printing what
See how many pages are being printed by who, what and when.
Change user behavior
Encourage duplex, discourage email printing and be friendly to the environment.
Assign quotas or budgets
Allocate fixed quotas or budgets to your users, departments or groups.
Increase document security
Track the origin or archive content using digital signatures and watermarking.
Simplify mobile and BYOD printing
Allow users to print from whatever BYOD or mobile device at their disposal.

Track all activity
Build on PaperCut NG printing PLUS copy, scan and fax.
Find-Me Printing
Print a single global queue, walk up and collect at any device.
Secure print release
Ensure sensitive documents don't start printing until the user is there to collect.
Secure your multifunction printers
Stop unpproved usage. Validate access with swipe cards or device login.
Administer centrally, manage easily
Get full visibility of device activity from anywhere with browser-based admin tools.